Products 20                         Countries 70+                     Patents 100+
Products 20      Countries 70+    Patents 100+
Core Technology
VINNO ultrasound systems are equipped with Innovative RF platform technology that eliminates the middle demodulation, allowing the systems to receive and process 40 times the amount of raw signals compared to traditional processing methods.
VINNO 8
VINNO 8 combines cutting-edge technology to provide high-quality images and diagnostic information for clinicians 
VINNO's custom RF platform provides more data than traditional ultrasound software. Xcen probe technology offers high resolution and contrast,and single-crystal Purewave probe technology enables better penetration and increased color sensitivity. This allows the system to display subtle variations in tissue and structure, as well as capture low-flow in superficial veins.
Light, thin and more intelligent.
Designed to excel in portability. Very light to carry, thin to fit in small bags, ergonomically beautiful to operate easily.
VINNO E35
VINNO E35 is a well balanced ultrasound system for
general purpose with concise design. It meets the
demands of any clinical setting.
18.5 inch high resolution LED monitor
10 inch capacitive touch screen
3D/4D imaging
Trapezoidal imaging TView
Full screen imaging
B and CF simultaneous dual display mode
CWD as standard configuration
500G Hard Disk, DVD-RW and 4 USB Ports
VFusion
Compounding technology combined with RF platform, VFusion helps to improve the image information, enhance contrast resolution and reduces noise.
VSpeckle
Thanks to Vinno RF platform, VSpeckle can adaptively enhance contrast and reduce speckle, haze and other artifacts.
VTissue
Thanks to RF data, sound speed is automatically matched to enhance certain tissues such as breast and tendons
Auto-Follicle 
Calculate the size in 2D and volumes in 3D.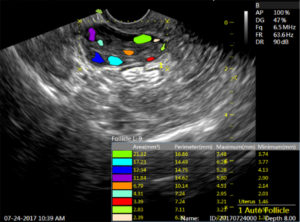 VINNO G55
The G55 combines world-class performance with sleek, compact design to meet all your clinical imaging needs.
A technical marvel that overcomes the limitations of conventional beam forming to provide a uniform beam profile, improving the resolution and penetration over the entire field of view.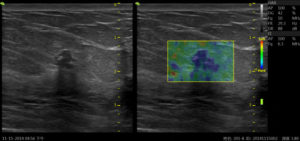 Using micro-bubble imaging technology to improve the visualization and assessment of cardiac cavities, large vessels and tissue vascularity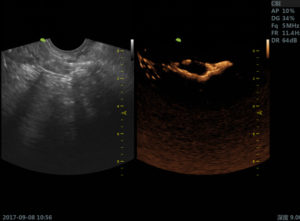 VINNO M86
"Designed to Impress". VINNO M86 is the top of the range model. It offers a very powerful high-precision system with more focus on women's health
VINNO M86 is a fully featured system that delivers extraordinary life-like images, with full suit of clinical applications
21.5 inch LCD screen for wider field of view
Integrated gel warmer for patient's comfort
Care hook for better cable management
Affordless, electronic, control panel adjustment
Standard five transducer ports for various applications
Xcen Probe Technology
Various advanced applications for general imaging, breast, vascular, msk and women imaging